Pelham Bay Park Tour January 8, 2023
On January 8 we had our first walk for the year sponsored by NYC Audubon. Highlights included a Great Horned Owl and a terrific array of waterfowl. You can link here to see the results. We had a large group of birders on this brisk and sunny morning. Thw walk lasted over two hours and everyone went home happy. Below are some iPhone snaps I took.

As you can see, this was a large group but everyone is smiling. There was no wind, about 30 degrees at the start and lots of sun. We probably walked three miles. The footing was good and we saw some interesting and beautiful ducks.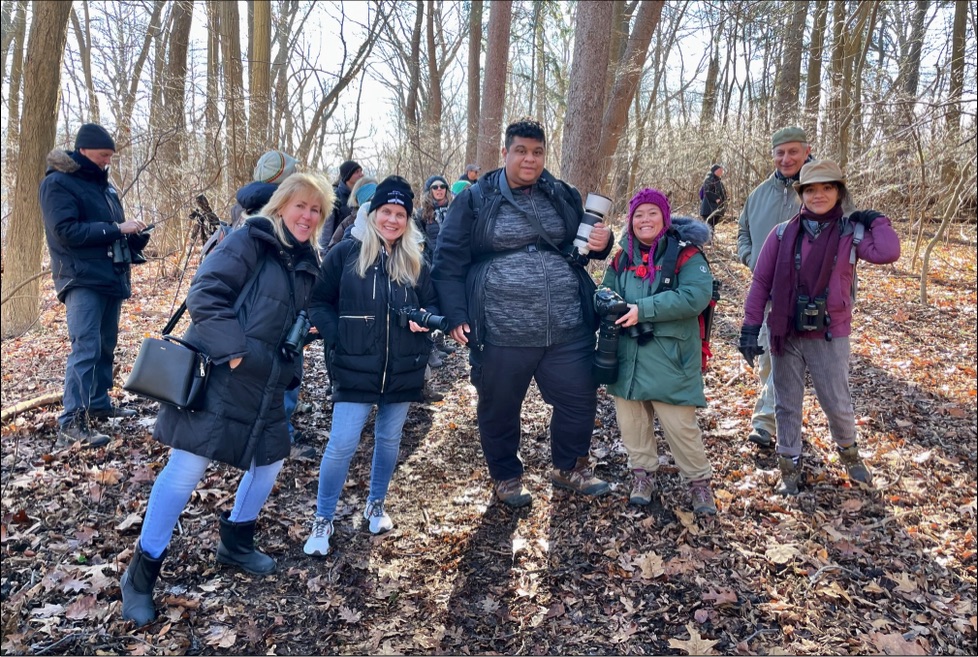 Some of the group posed for this shot, taken on Twin Island. Here we saw Long-tailed Duck, Bufflehead, Gadwall and Red-breasted Merganser.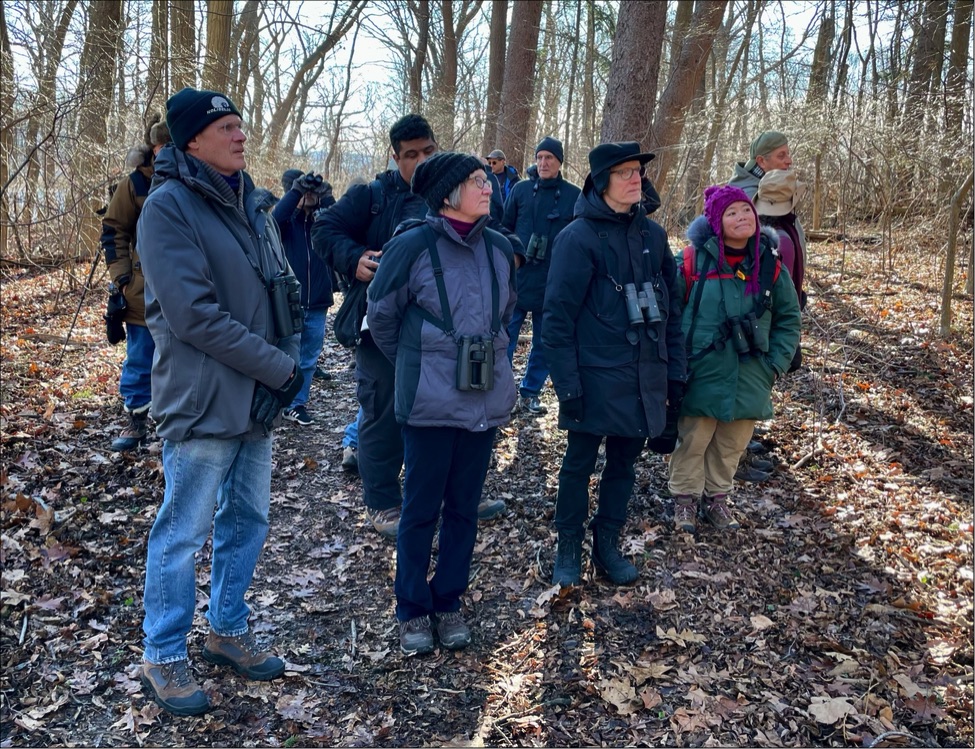 The ducks lifted off and it seems this group was trying to assess their ID in the air. The photo was taken on Twin Island.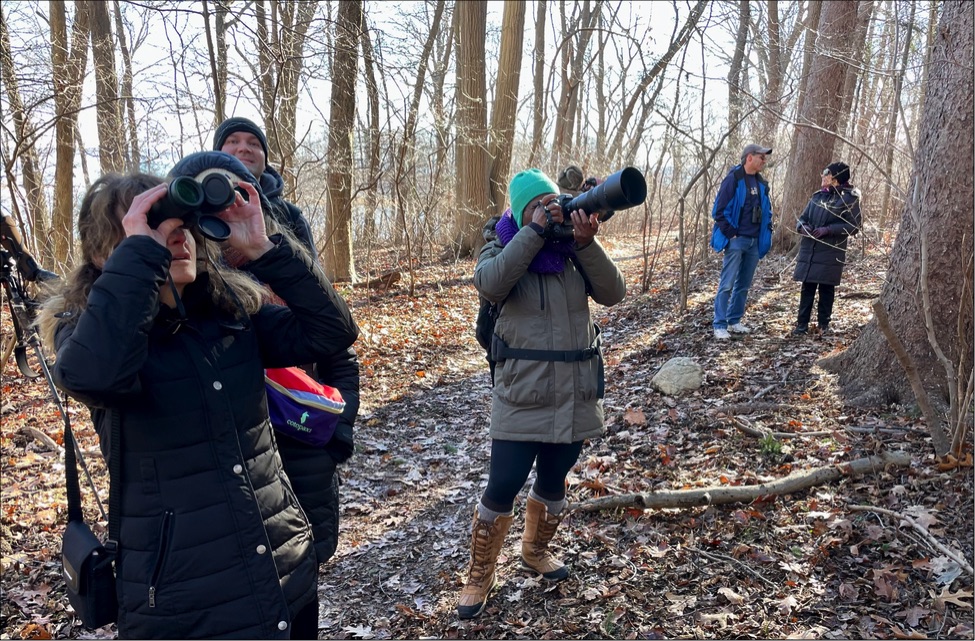 We had a few birders with very long lenses.